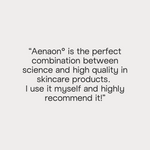 Dr Suzana Borba Roncaglia
Dr. Suzana was born and raised in Brazil. She completed her Bachelor of Medicine at Universidade Federal de Pernambuco. Then she furthered her studies doing Residency in Internal Medicine and then Residency in Dermatology with further specialization in Dermatologic Surgery and Cosmetic Dermatology, all in Sao Paulo. She was assistant professor in Internal Medicine in the Universidade do ABC, Sao Paulo for 2 years.
She holds the Certificate of Specialist Dermatologist and is an active member of the Brazilian Society of Dermatology, American Academy of Dermatology and Emirates Dermatology Society. She has been working in the UAE for the past 10 years, both in Dubai and Abu Dhabi. She gives hands-on training for Dermatology Residents from SKMC – UAE.
Learn more about the clinic: B.SK Medical Center