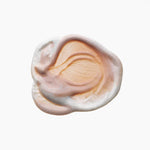 The online magazine thatslife.gr writes about Aenaonº Supreme Radiance Lift & Firm Tinted Day Cream SPF30:
Firming, contour lifting and recovery of facial elasticity. The advanced "biotransfer" technology of a unique complex of ingredients of natural origin, peptides and hyaluronic acid, restores to your skin the lost elasticity and reduces the appearance of wrinkles. It improves skin density and firmness while renewing the v-shape of the face.

Skincare magic! What's unique about this cream?

All it takes is the application of a small amount to witness the innovative formula of Supreme Radiance Lift & Firm SPF30. As soon as the cream's texture comes into contact with the skin, the specially coloured micro-granules contained in its formula blend seamlessly with your natural skin tone and perfectly match your skin tone, whatever it may be. With each application you enjoy personalised "invisible" coverage and deep hydration alongside its firming action.